The concept is to make Cross Man into an animated feature film based on the comic book series. The books and the comic companion are available at most major retailers and other bookstores across the globe.
We are also working on producing a Cross Man video game. Using either the Unity or Unreal platforms we should be able to complete the coding some time in 2017. We're leaning toward TPS instead of FPS but will wait until we're done with the storyboard, initial screen design, and go through the process of identifying resources before making the final decision on which engine to use.
+ SEPT 2016 - Book 2 Released
+ NOV 2016 - Book 3 Released
+ NOV 2016 - Comic Companion Released
+ JAN 2017 - Trailer Concept Released
PH: 651-368-9090
EM: Keith@LessonsForLifeBooks.com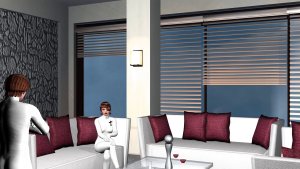 Ad blocker interference detected!
Wikia is a free-to-use site that makes money from advertising. We have a modified experience for viewers using ad blockers

Wikia is not accessible if you've made further modifications. Remove the custom ad blocker rule(s) and the page will load as expected.